KOZLIK'S
Kozlik's Canadian Mustard was established in 1948 and has remained family owned and operated to this day, producing hand-made mustard in small batches. Like our process, our recipe has not changed in over 60 years, nor has our commitment to sourcing the finest quality ingredients to make the best-tasting mustard possible. We are proud to be a part of Canada's mustard-making tradition, crafting our mustards with 100% Canadian mustard seed and sourcing our ingredients from local suppliers as much as we can. We are deeply committed to natural ingredients and socially responsible business practices.
"A good mustard should have heat. It should quickly rise up through the nose, bring a tear to the eye and then as rapidly, dissipate, opening all the senses to the full flavours on the plate."
-Mephasnifanis
"TOP 100 TASTES TO TRY BEFORE YOU DIE"
TORONTO LIFE MAGAZINE
"TOP FOOD PRODUCTS 2011 EXTRAORDINARILY DECILICIOUS TRIPLE CRUNCH"
SAVEUR MAGAZINE
"IT'S MEMORABLE WHEN YOU HAVE THE BEST OF SOMETHING.
IN MY OPINION, THIS IS THE BEST MUSTARD ANYWHERE."
DAVID CHANG - MOMOFUKU
"ONE OF THE BEST WE'VE TRIED"
THE NEW YORK TIMES
OUR MUSTARD
All Kozlik's products can be found at our retail store at the St. Lawrence Market. Our full product list can be viewed here. With over 36 varieties of mustard, there is a Kozlik's for everyone. We've grouped them into 3 categories: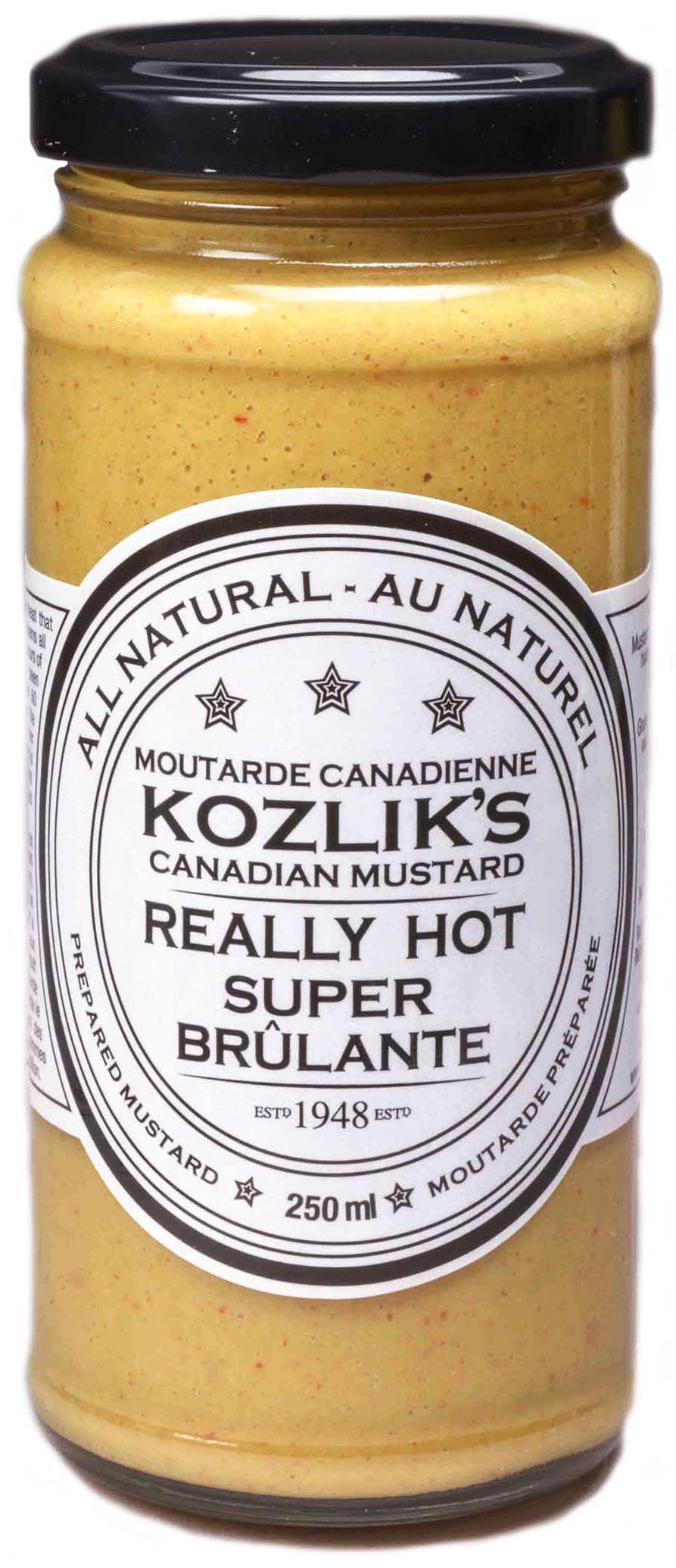 SPICY
For the brave. Real mustard is meant to be spicy, and Kozlik's spicy mustards are as real as it gets. Like the naturally spicy mustard seed, these varieties have nothing to hide; they bring flavour and heat in their purest form. XXX Hot, Horseradish Mustard and Hot Garlic are to be experienced as mustard is meant to taste.
SWEET
Be forewarned: Kozlik's sweet mustards possess many of the qualities as their spicy counterparts; however, these varieties balance their heat with a bit of sweet. Made with real Canadian maple syrup or local Ontario honey, our sweet mustards provide the perfect counterpoint to mustard's natural kick. Amazing Maple, Sweet and Smokey and Lime and Honey are just a few of our many uniquely sweet varieties. Try each in a dressing, as a marinade, or simply eat it with a spoon.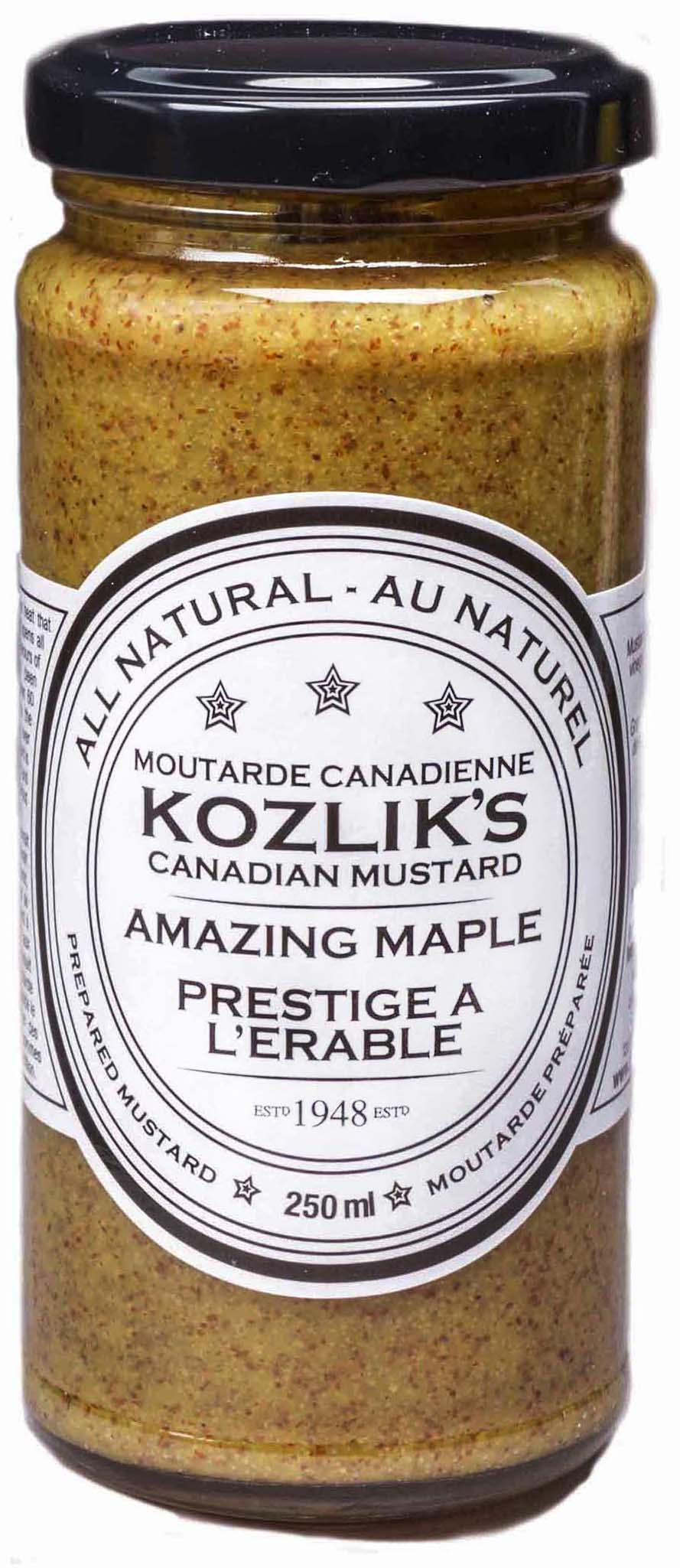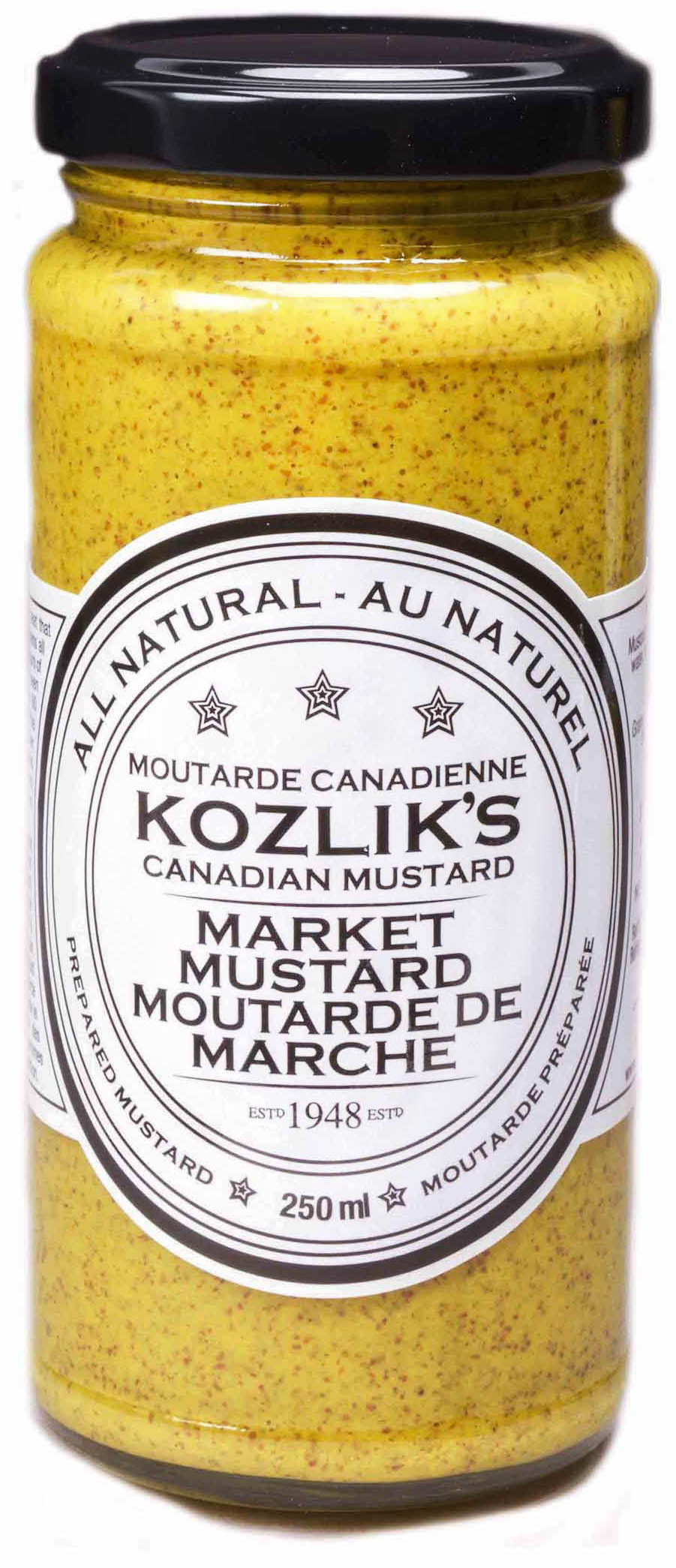 SAVOURY
Boasting complex flavours and textures, Kozlik's savoury mustards present a multi-sensory experience. Wide-ranging varieties are infused with herbs, fruits or spirits, but regardless of the ingredients, each exhibits a layered flavour profile, sufficiently unique as to be the feature ingredient in any meal. Balsamic Figs and Dates, Herbed Rosemary, Black Harp, and many more, will elevate your mustard from condiment to piece de resistance.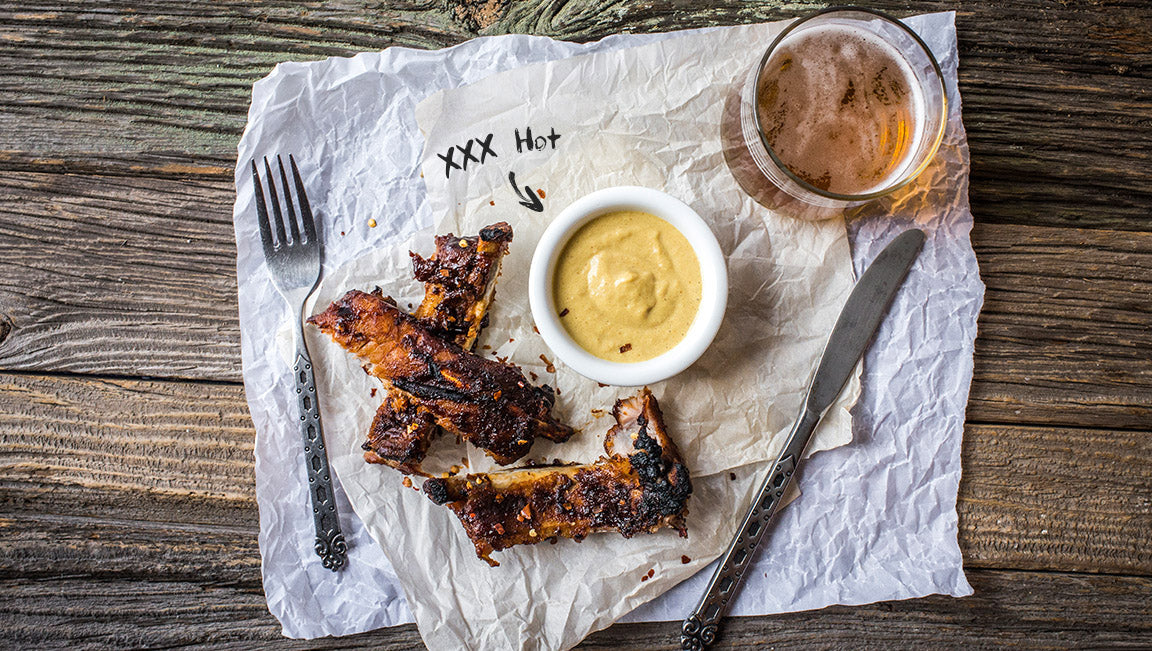 STORE LOCATOR
Kozliks is carried in fine stores throughout Canada and the US. Please enter your address or postal code to find the stores closest to you.